After a 2 year break, we kicked off with a community Big Breakfast in Barton this morning. It was great to see friends and families join together to enjoy fresh barista-made coffee, warm bacon baps, and veggie quesadillas. Children also had the opportunity to take part in arts and crafts activities.
Read what some of the community had to say about the event: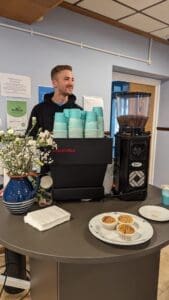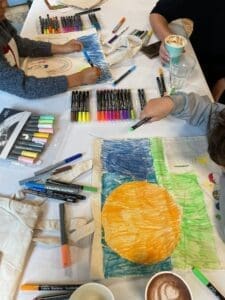 "It was nice to see Barton come together…we would love for it to be a repeat thing."
"Loved the community breakfast, it was so nice meeting new people."
"Enjoyed being part of the community and everyone was very welcoming and friendly."
"The coffee was great and the breakfast was delish! Loved it!"
"I was pleasantly surprised how lovely it was to meet my neighbours and how easy it was to join in."
"Happy to see everyone coming together for the community."
"Lovely morning getting to know people from the community. I would definitely come again."
A massive thank you to Barton Community Centre and to everyone who showed up.
Big Breakfast was made possible thanks to the collaboration between Missing Bean, Populate Cooperative, Novel Entertainment, Lisa Made It, James Coffee Man, and teachers and young people from Chilworth House Upper School.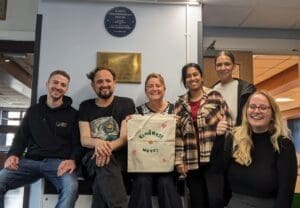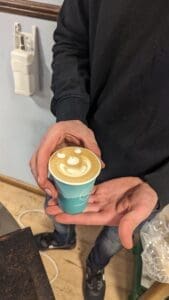 Kindness Wave started as a love-powered response to COVID-19, and is led by Populate Cooperative in partnership with local creatives.